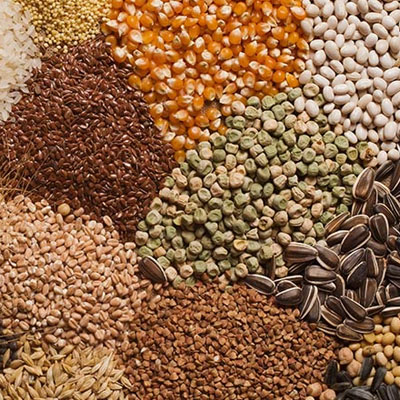 Grains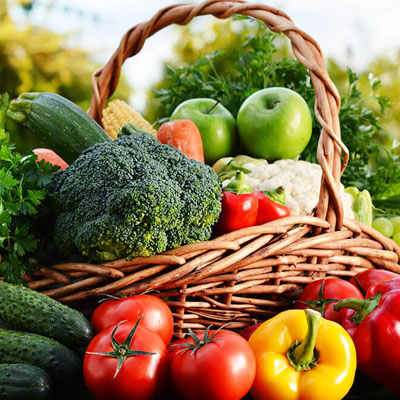 Vegetables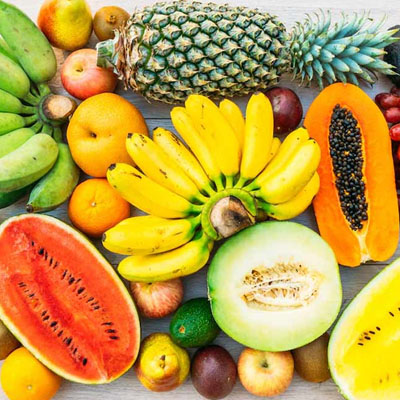 Fruits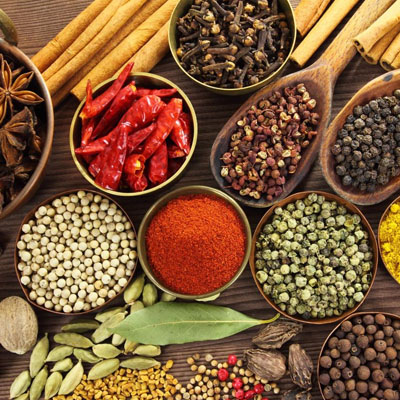 Spices
Trade In Everything
Agro commodity e-auction platform that connects farmer directly to end consumers.
The RaamSetu Universe
A whole ecosystem of modern agro commodity trading apps/webex
application along with multiple trading tools.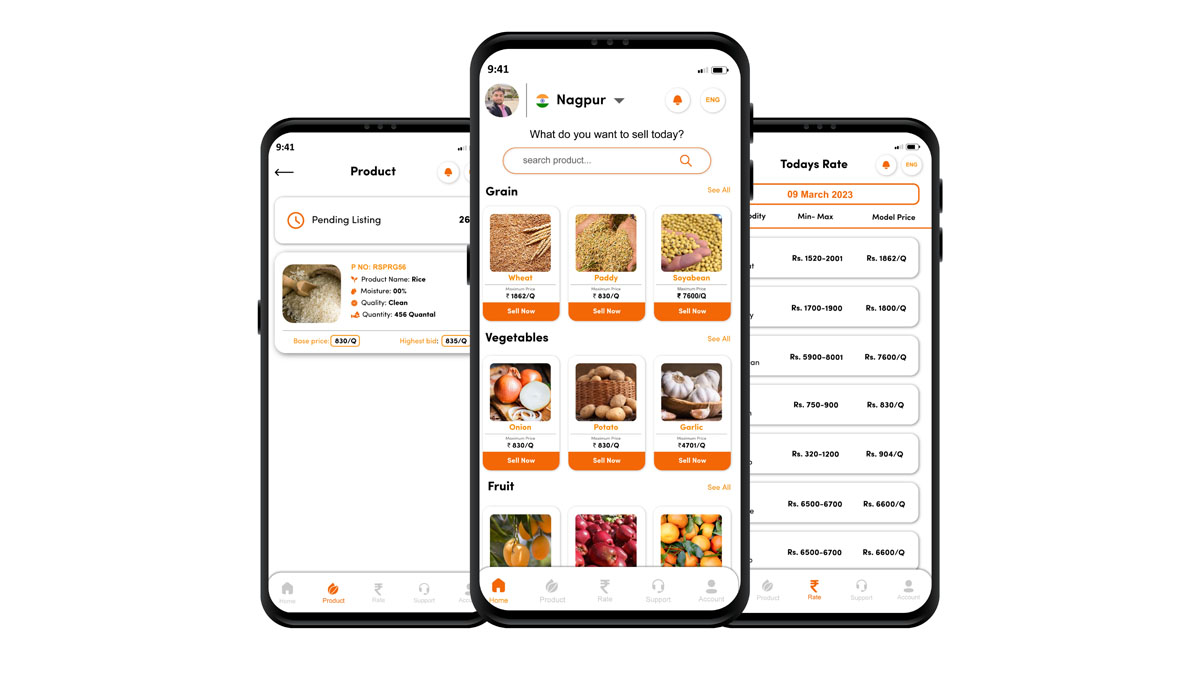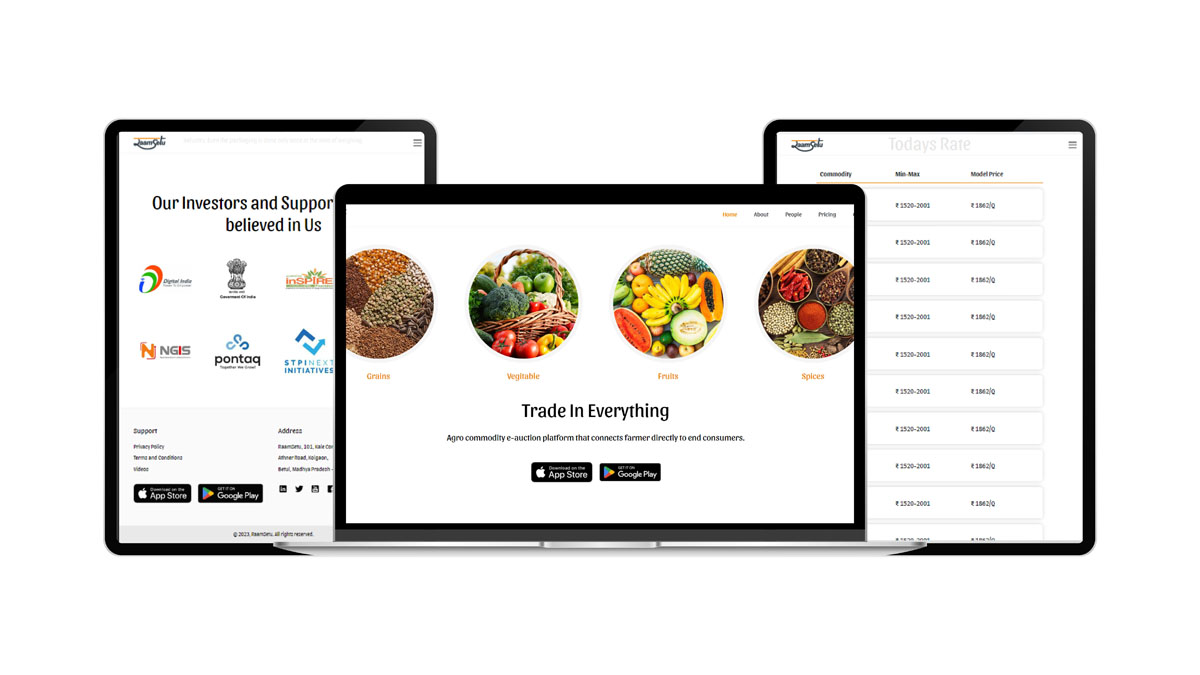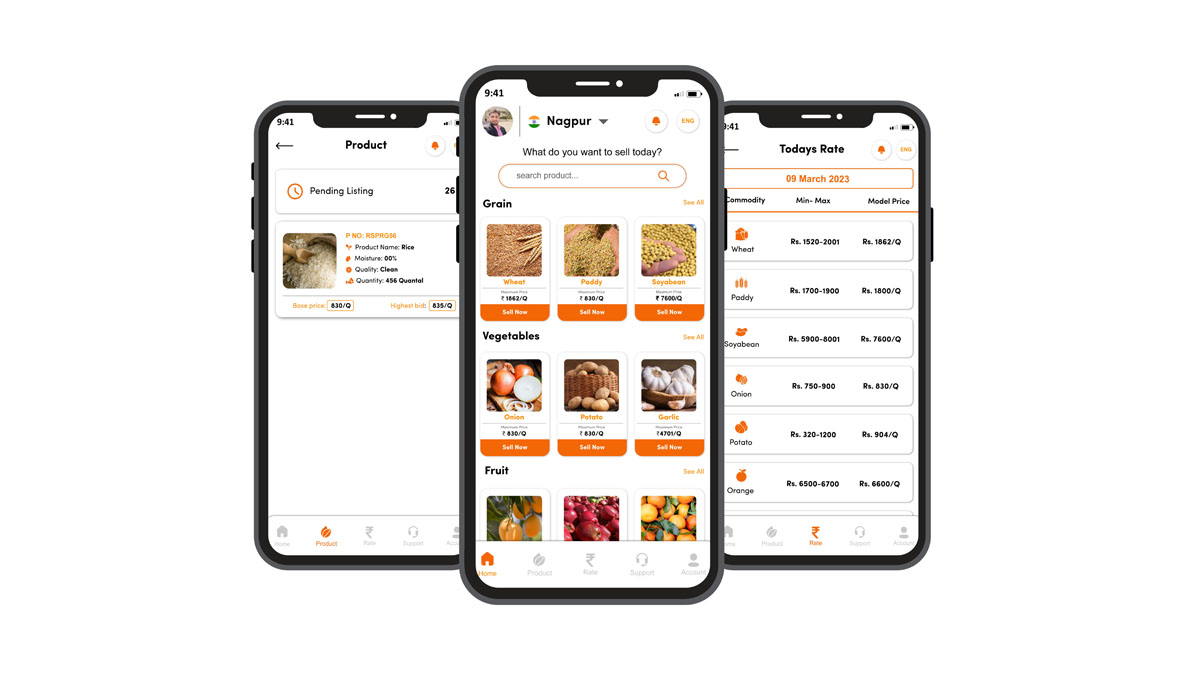 Discounted Pricing
We mastered the concept of online bidding and trade transparency in India.
Flat platform fees and no hidden charges
3%-5%
Platform fees depending upon various commodities
₹

5K -

₹

20K

Includes standard delivery charges (per KM) along with Labour, Packaging, Mandi Tax and GST.
Todays Rate
| Commodity | Min-Max | Modal Price |
| --- | --- | --- |
| Barley | ₹ 340-927 | ₹ 2800/KG |
| Gram | ₹ 176-673 | ₹ 1929/Quintal |
| Soyabean | ₹ 362-950 | ₹ 1570/Quintal |
| Wheat | ₹ 356-687 | ₹ 641/Quintal |
| Maize | ₹ 120-501 | ₹ 995/KG |
| Paddy | ₹ 484-836 | ₹ 2555/QUINTAL |
| Bajra | ₹ 349-858 | ₹ 1869/Quintal |
| Jowar | ₹ 117-657 | ₹ 711/KG |
| Moong | ₹ 318-829 | ₹ 1472/KG |
| Tur | ₹ 169-873 | ₹ 735/KG |
| Cabbage | ₹ 327-580 | ₹ 813/KG |
| Onion | ₹ 176-764 | ₹ 2272/KG |
| Peas | ₹ 245-611 | ₹ 689/KG |
| BottleGourd | ₹ 452-575 | ₹ 1161/KG |
| BitterGourd | ₹ 184-741 | ₹ 1036/KG |
| Cucumber | ₹ 451-911 | ₹ 1201/KG |
| Okra | ₹ 332-587 | ₹ 1675/KG |
| Radish | ₹ 270-880 | ₹ 3244/KG |
| Cotton | ₹ 424-889 | ₹ 2117/KG |
| Groundnut | ₹ 326-682 | ₹ 1475/KG |
| Jackfruit | ₹ 191-963 | ₹ 527/KG |
| Mango | ₹ 205-575 | ₹ 704/KG |
| MuskMelon | ₹ 126-875 | ₹ 3237/KG |
| Papaya | ₹ 169-578 | ₹ 1001/KG |
| Watermelon | ₹ 413-683 | ₹ 3151/KG |
| Apple | ₹ 334-854 | ₹ 5000/KG |
| Litchi | ₹ 331-647 | ₹ 2395/KG |
| Melon | ₹ 437-600 | ₹ 1872/KG |
| Peach | ₹ 192-754 | ₹ 2261/KG |
| Plum | ₹ 479-543 | ₹ 2780/KG |
| Pomegranate | ₹ 377-540 | ₹ 616/KG |
| Pineapple | ₹ 401-833 | ₹ 1730/KG |
| Mustard | ₹ 332-883 | ₹ 3287/KG |
| RedChilly | ₹ 148-904 | ₹ 2944/KG |
Our Investors and Supporters who believed in Us